Recently In The News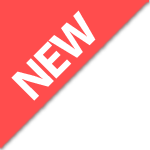 More culture, less recruiting: How UBS plans to grow
Apr 2017

.... In simplifying its plan, UBS also cut out a number of behavioral bonuses (and penalties), aligning it more closely with non-wirehouse firms, notes Andy Tasnady, a compensation consultant. "A lot of the regional firms don't have the behavioral-based bonuses. It was the big firms, the wirehouses that [traditionally] had them," Tasnady says. ....

Read more at onwallstreet
The impact of the DOL's fiduciary rule on adviser recruitment and pay
Jan 2017

.... "They issued strong language on not using back-end bonuses that might encourage recently hired advisers to push clients too hard or inappropriately into new sales or revenue generating situations," said Andy Tasnady, managing partner of Tasnady & Associates, a strategic consultancy specializing in compensation. ....

Read more at efinancialcareers
Wells Fargo to End Broker Bonuses Tied to Loan Sales
Dec 2016

...."With the difficulties at Wells Fargo, there might be some heightened sensitivity to the shape of those bonuses," said Andy Tasnady, head of a compensation consulting firm. ....

Read more at The Wall Street Journal
Merrill, Morgan unveil comp plans, but advisers should expect changes
Dec 2016

...."Will there be a challenge with everyone signing these best interest contracts? In other words, will there be a change in client acquisition and retention?" Tasnady asks. "That's when you should look for them to make potential changes to the compensation structure." ....

Read more at OnWallStreet